Socket Screwdriver Hex Set, 7-PCS - SMALL
USD $140.00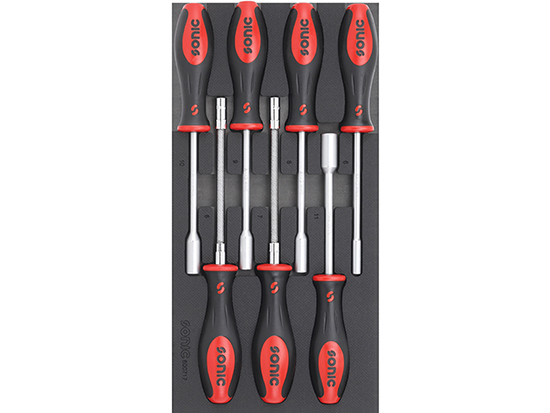 In the Sonic foam system, SFS, the tools are laying in well-organized, chemical resistant, foam inlays with accurate shapes. Better-organized, quickly accessible for fast work ability clearly noticeable what is missing, prevents the disappearance of tools. Chemical resistant foam, ergonomic lay-out, for comfortable in/out of the tools, two tone color system for convenient survey of missing tools during storage. The tools do not damage sizes of tools are mentioned on the foam.


Features
Tool sizes engraved in foam
Laser cut and chemical resistant
Lifetime Warranty and 24-Hour Online Tool Exchange
7 pc Socket Screwdriver Hex Set
Small Size
width 7 1/2", height 2 1/4", depth 14 1/2"
Other Sonic Tools Products