Road Force Touch® Balancer
Login for pricing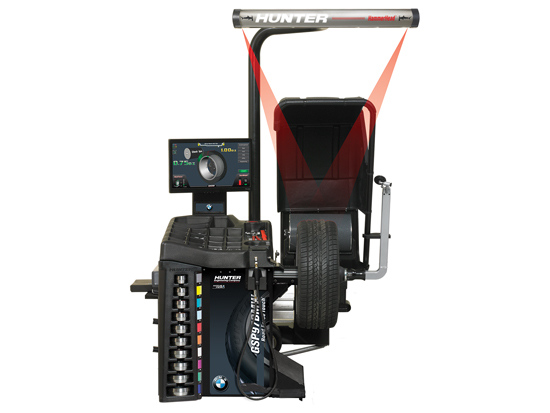 Click to view California Proposition 65 warning
The Road Force Touch provides complete wheel diagnostics as fast as a traditional balancer and features a touchscreen interface to simplify operation.


Features
Road Force® roller mimics how a wheel performs under the load of a vehicle to find and solve hidden causes of vibration and vehicle pull.
ForceMatching® locates the stiffest area of a tire and the lowest spot on a rim to be marked and match-mounted to cancel radial-force vibration.
StraightTrak® measures pull forces in tires and recommends wheel placement to cancel vehicle drift. Now measures individual tire pulls!
SmartWeight® improves overall balancing results, saves over 30% on wheel weight costs and boosts productivity through more efficient weight application.
eCal™ auto-calibration provides true "self-calibration" without any input from the operator.
CenteringCheck® verifies proper wheel centering to eliminate setup errors and ensure an accurate balance.
BullsEye® 10-piece collet set with convenient storage comes standard.
Laser-guided weight placement speeds service with a standard BDC laser and an optional HammerHead TDC laser.
Non-wheel lift and AutoClamp options available.
Accessories
Other Hunter Engineering Company Products